Happy Friday, DeFiners. Not a bad week in crypto with Bitcoin almost hitting 60k as we are drafting this blog post. Here at DeFiner, we also have some exciting updates for you. Here's what you might miss this week.
🚀Ranked as Top 10 Coins by LunarCrush
This week, DeFiner was ranked 8th in LunarCrush's Real-time Top 10 coins by Galaxy Score™ with relative strength vs. historical performance. We were also recognized by AscendEx as one of the Top Performing Tokens with an 8.42% growth in the last 24 hours.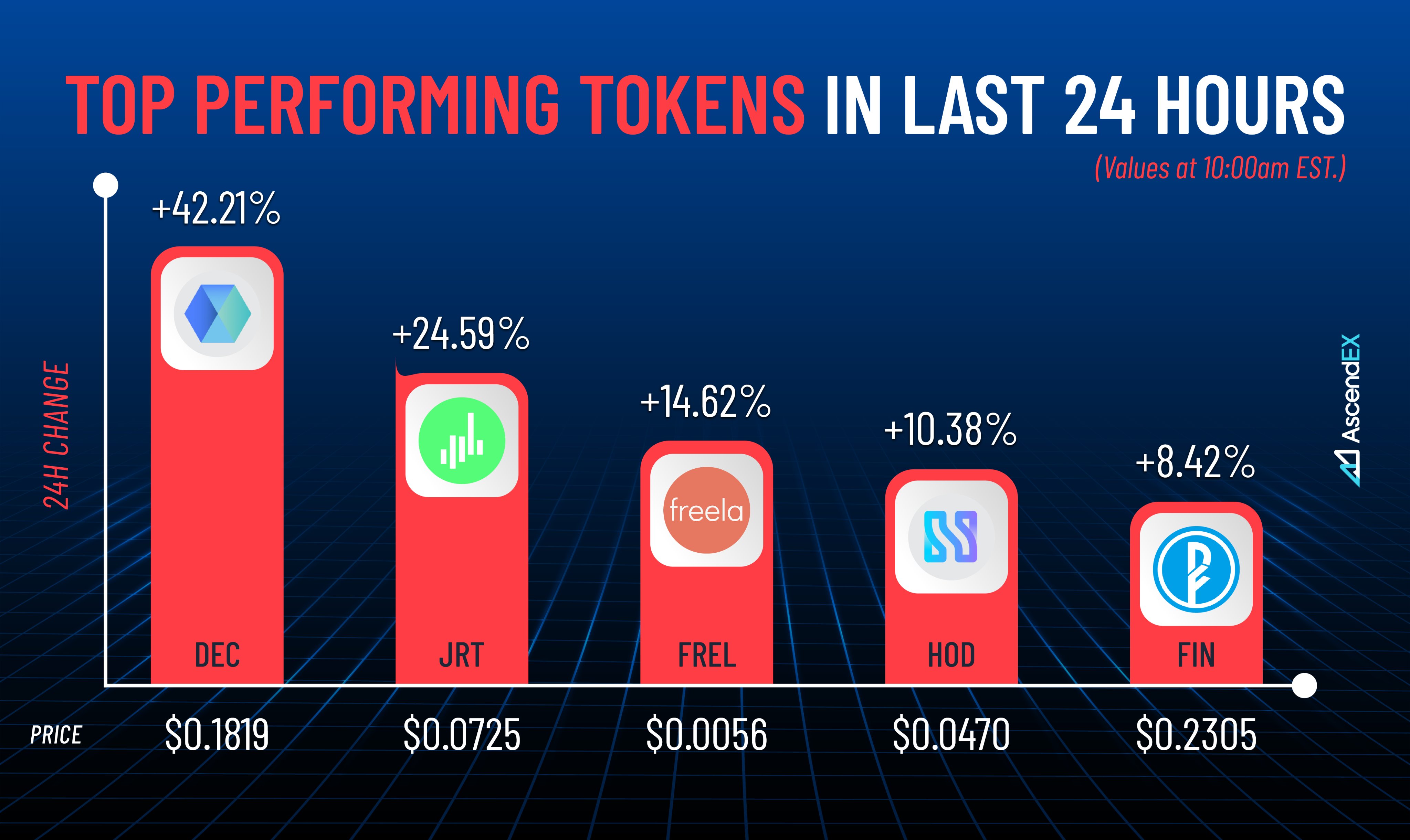 👨‍💻Smart Contract MN Event
Thursday night, DeFiner sponsored a gathering of Minnesotan blockchain professionals in finance, media, education, charity, politics, and more. Joined by our side were other Minnesota crypto companies Alkemi Network and Mandala Exchange. Minnesota Congressman Tom Emmer, one of the top-ranking politicians on financial committees, also attended the event.
👐New Partnership - Celestrial
One other exciting news this week is that DeFiner successfully closed out a partnership with Celestial, a top Game Fi project. Since then, we have conducted a joint airdrop with 800 boxes for both communities. Stay tuned for more updates with Celestrial in the future.
🙋We are Hiring!
Last but not least, we are expanding. So if you are passionate about crypto and DeFiner, don't forget to check out our Career site. We look forward to hearing from you! If you can't wait to become a DeFiner, click and apply through the button below.
Current positions available:
Front End Developer

Senior Smart Contract Engineer

Marketing Interns
DeFiner Ambassadors
📺
That's all for now folks! Stay tuned for next week

📺

If you want to learn more about DeFiner, check out the channels below:
🚀 Telegram Channel: https://t.me/DeFiner
🗣 Announcement Channel: https://t.me/DeFinerNews
🐦 Twitter: https://twitter.com/definerorg
👾 Discord Channel: https://discord.com/invite/rUCBdT